BYOD (Bring Your Own Device) is growing in popularity, most schools recognise the value technology can bring to the learning environment. Many schools encourage students to purchase a recommended personal device to use both in the classroom and at home. 
I was given the brief to update the look and feel of Noel Leemings BYOD assets for print, web and in store, as well as create a set of resources to help schools provide recommendations and specification advice to parents.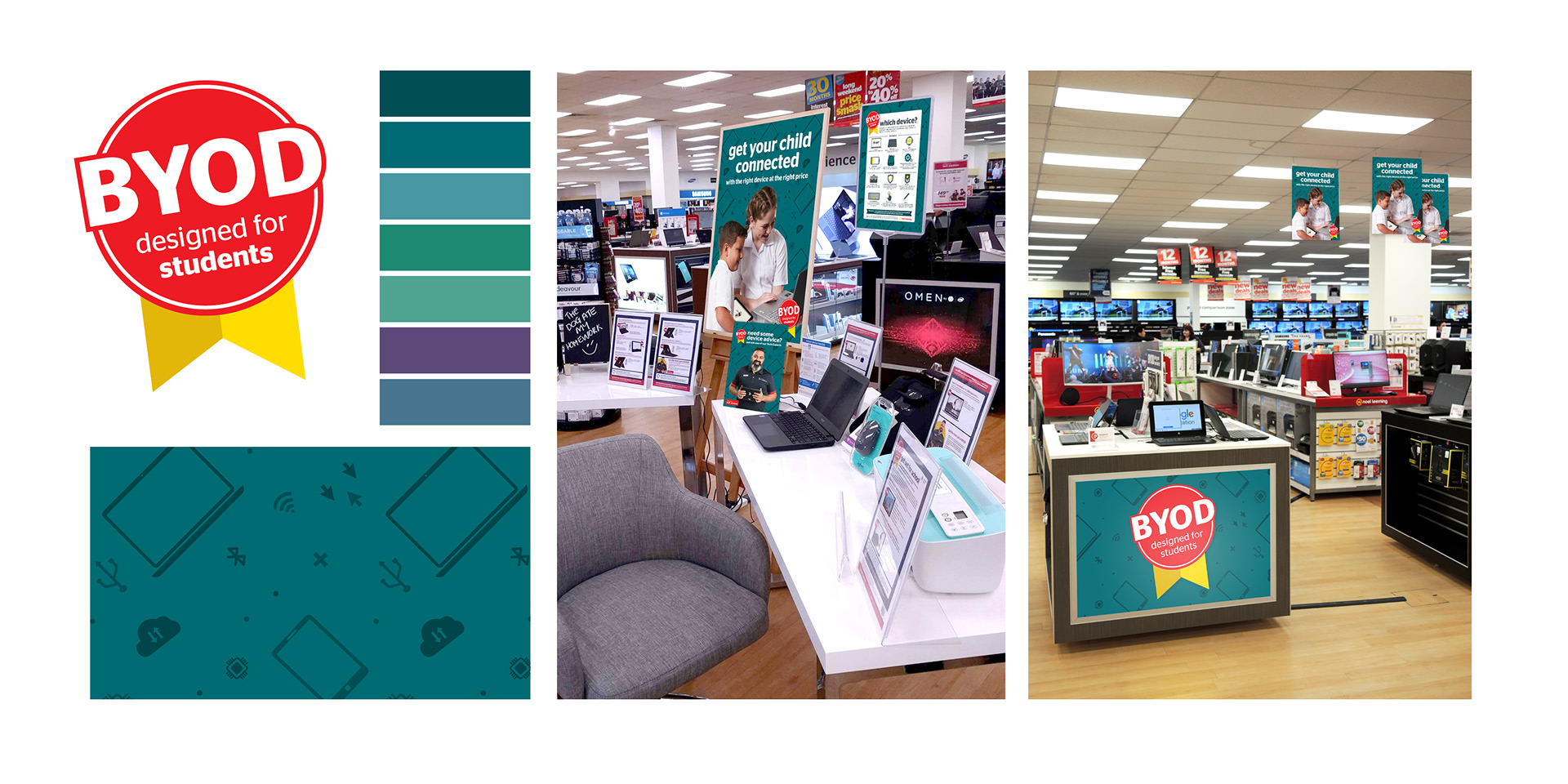 This involved creating a new identifier and colour palette which would stand apart from the Christmas and Clearance campaigns - as these would also be up in store at different points spanning the campaign period. 
A large part of this project revolved around creating assets for a teachers toolkit to help schools inform and educate parents on which devices to buy and the longevity of the purchasing decision.