Fronde has undergone a transformation of business plan and services over the last three years. This left their brand identity fragmented between the old and the new. My job was to refresh and unite the public facing business assets to sit better alongside their new website. This involved rewriting brand guidelines, curating current assets and creating new ones for the team to use.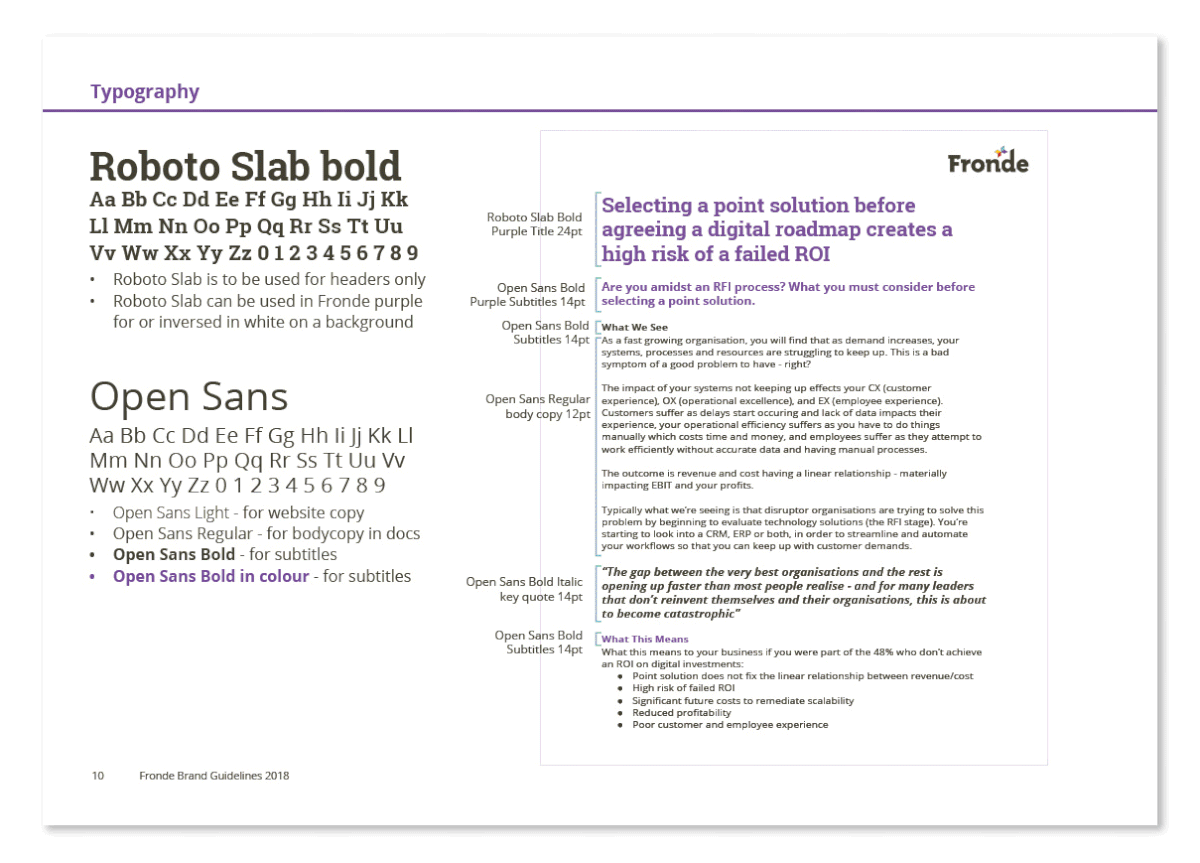 The first part of this process required collecting all assets currently used by the team, and then looking at how they related to the new mission and vision set out by the CEO. We covered everything from the logo to the business proposal documents. Once we had decided what assets were still relevant I looked for gaps and created a task list. Then I began to work alongside the Auckland team to find out how what they used on a day to day basis could be improved.
Their main issue was inconsistent branding across offices, as they are based in Auckland, Wellington, Sydney, Melbourne and Manila. This presented itself to clients when one office produced a proposal, another a contract and a third a business plan. Some offices used outdated or self created templates, and in the worst cases the documents presented to clients looked like they came from three different companies. 
To resolve this I created a range of templated Google docs. This allowed the team to easily create custom content specific to each client while maintaining a unified brand identity. Other benefits of using Google docs included multiple people working on a document at the same time and a template library, which meant team members could not accidentally overwrite templates.