Attitude is a school health programme across high schools and intermediates nationwide. After a presentation or series of workshops presented by Attitude, a teacher works through the content in the handbooks given to students. This teaching resource houses a collection lesson plans and in class activities to accompany the handbook.

The brief for this project was to create a black and white document that was inexpensive to produce, could easily be photocopied, but most importantly presented lesson plans and worksheets in a fun and engaging way.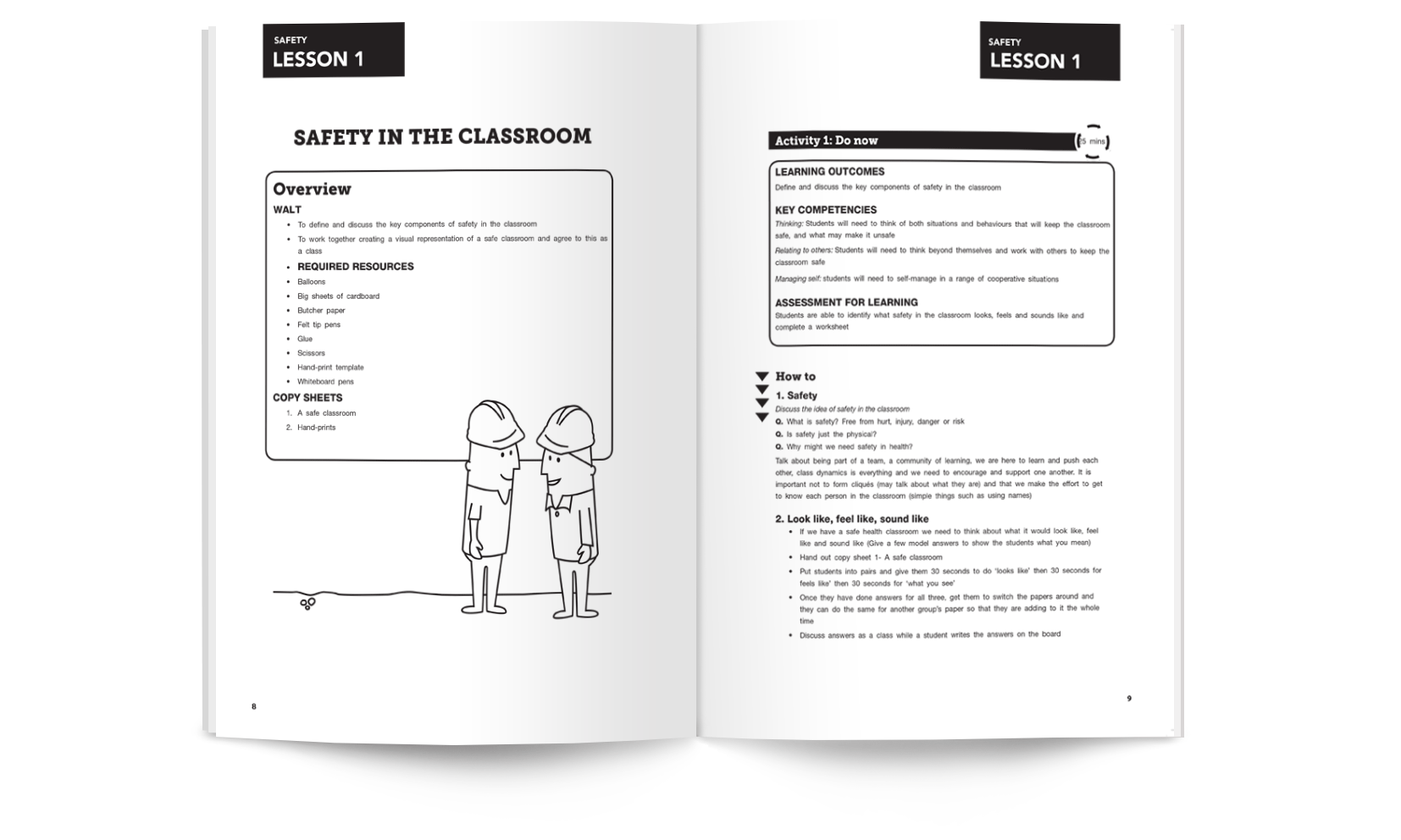 My approach was to take the personality and fun of the live presentations and workshops and turn them into a series of quirky illustrations that tell stories about the content in each lesson plan. This assisted greatly in pacing the document and making the worksheets more interesting for students. 
The illustrations were balanced by systematic typography that focused on readability and lesson structure. As this is designed to be photocopied the text had to be a bit larger and have a little more spacing than usual to ensure the photocopy did not deteriorate the text.