Toolbox parenting groups are run all around New Zealand, inspiring good parents to be great parents. In 2016 we worked towards bringing a new parenting programme to life: Building Awesome Whānau. This project required more extensive illustrations and cultural motifs. Our focus was to make the design accessible to a broad audience and easy for our coordinators to teach from. 
The image below is a snapshot from each of the four manuals, the project as a whole was Art Directed by 
Beth Peters
 (Senior designer).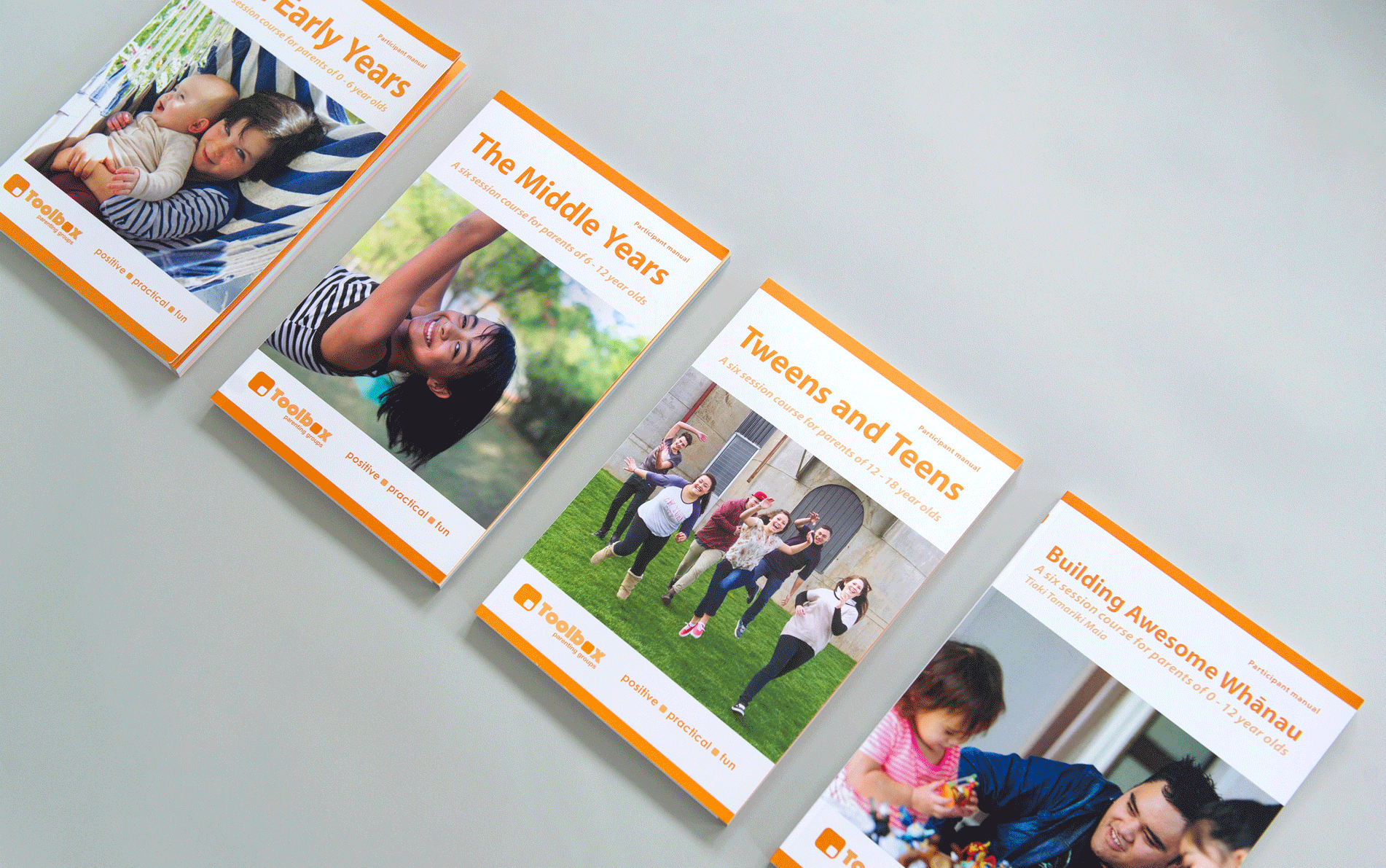 The original set of course manuals were black and orange duotone, I was hired to update the colour, style, and improve navigation. Once this was complete we had a framework (and most importantly funding) to get to work on Building Awesome Whānau. 
This was a much larger project it spanned designing a course manual, working directly with writers, a production team for video elements and making sure the content met the funding requirements. 
In Building Awesome Whānau I got the opportunity to work on a much wider variety of components. Including designing the contemporary Maori motifs for each section, illustrations of Maori objects of cultural significance, DVD titles and designing props for video content.